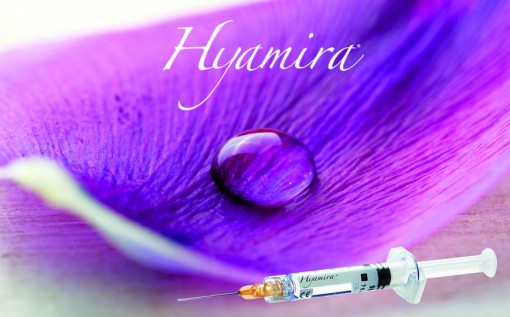 Dermakos 2016; 2: 39.
Bibliografia
Turlier V, Delalleau A, Casas C, et. Association between collagen production and mechanical stretching in dermal extracellular matrix: in vivo effect of cross- linked hyaluronic acid filler. A randomised, placebo-controlled study. J Dermatol Sci 2013 Mar; 69(3): 187-94.
Cohen JL, Dayan SH, Brandt FS, et al. Systematic review of clinical trials of small and large-gel- particle hyaluronic acid injectable fillers for aesthetic soft tissue augmentation. Dermatol Surg 2013 Feb; 39(2): 205-31.
Eccleston D, Murphy DK. Juvèderm(®) Volbella TM in the perioral area: a 12 month prospective, multicenter, open-label study. Clin Cosmet Investig Dermatol 2012; 5: 167-72.
Ginat DT, Schatz CJ. imaging features of midface injectable fillers and associated complications. AJNR Am J Neurora diol 2012 PubMed PMID: 22837310.
Kashkouli MB, Heirati A, Pakdel F, Kiavash V. Diplopia after hyaluronic acid gel injecton for correction of facial tear trough deformity. Orbit. 2012Oct; 31(5): 330-1.
Park KY, Park MK, Li K, Seo SJ, Hong CK. Combined treatment with a nonablative infrared
device and hyaluronic acid filler does not have enhanced efficacy in treating nasolabial fold
wrinkles. Dermatol Surg 2011 Dec; 37(12): 1770-5.
Carruthers A, Carruthers J, Monheit GD, et al. Multicenter, randomized, parallel-group study of the safety and effectiveness of onabotulinumtoxinA and hyaluronic acid dermal filler (24-mg/ml smooth, cohesive gel) alone and in combination for lower facial rejuvenation. Dermatol Surg.2010 Dec; 36 Suppl 4: 2121-34.
Monheit GD, Baumann LS, Gold MH, et al. Novel hyaluronic acid dermal filler: dermal gel
extra physical properties and clinical outcomes. Dermatol Surg 2010 Nov; 36 Suppl 3: 1833-41.
Rouquier A, Black D, Josse G, et al. Assessment of the clinical efficacy of a hyaluronic acid-based deep wrinkle filler using new instrumental methods. J Cosmet Laser Ther 2010 Aug; 12(4): 195-202.
Arlette JP, Trotter MJ. Anatomic location of hyaluronic acid filler material injected into nasolabial fold: a histologic study. Dermatol Surg 2008 Jun; 34 Suppl 1: S56-62; discussion S62-3.
Tezel A, Fredrickson GH. The science of hyaluronic acid dermal filler. J Cosmet Laser Ther 2008 Mar; 10(1): 35-42.
Bogdan Allemann I, Baumann L. Hyaluronic acid gel (Juvèderm) preparations in the treatment of facial wrinkles and folds. Clin Interv Aging. 2008; 3(4): 629-34.
Gold MH. Use of hyaluronic acid fillers for the treatment of the aging face. Clin Interv Aging.2007; 2(3): 369-76.
Falcone SJ, Berg RA. Temporary polysaccharide dermal fillers: a model for persistence based on physical properties. Dermatol Surg 2009 Aug; 35(8): 1238-43.
Kablik J, Monheit GD, Yu L, et al. Comparative physical properties of hyaluronic acid dermal fillers. Dermatol Surg. 2009 Feb; 35 Suppl 1: 302-12.